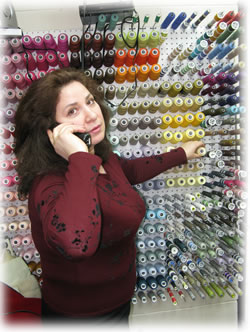 CUSTOMER TESTIMONIALS
A.L. – 09/15/08 Boulder, CO
It's hard for me to express my true thanks in words. You are amazing at what you do. Not only do you have the patience of a saint (I know I'm a little high maintenance) but also it's obvious that you CARE about your customers. The two times I have visited your shop, you made me feel comfortable from the get go. The work you did on my wedding dress was amazing. Because of the one-on-one time you spent with me, you made my wedding day the best ever. I got so many compliments on my dress and simply felt like a beautiful princess.
D.T. – 07/08/09 Greenwood Village, CO
Great Alterations!! I recently lost lots of weight and my suits were huge on me. Olga knows what she is doing. Very knowledgeable in custom fittings. I only trust her with my suits.